St Luke's Watford is working with a team of trainee vicars and theology students from Wycliffe Hall in Oxford, from Saturday 12th – Sunday 20th March.
During this week, there will be a number of exciting events happening .. that all are welcome to attend.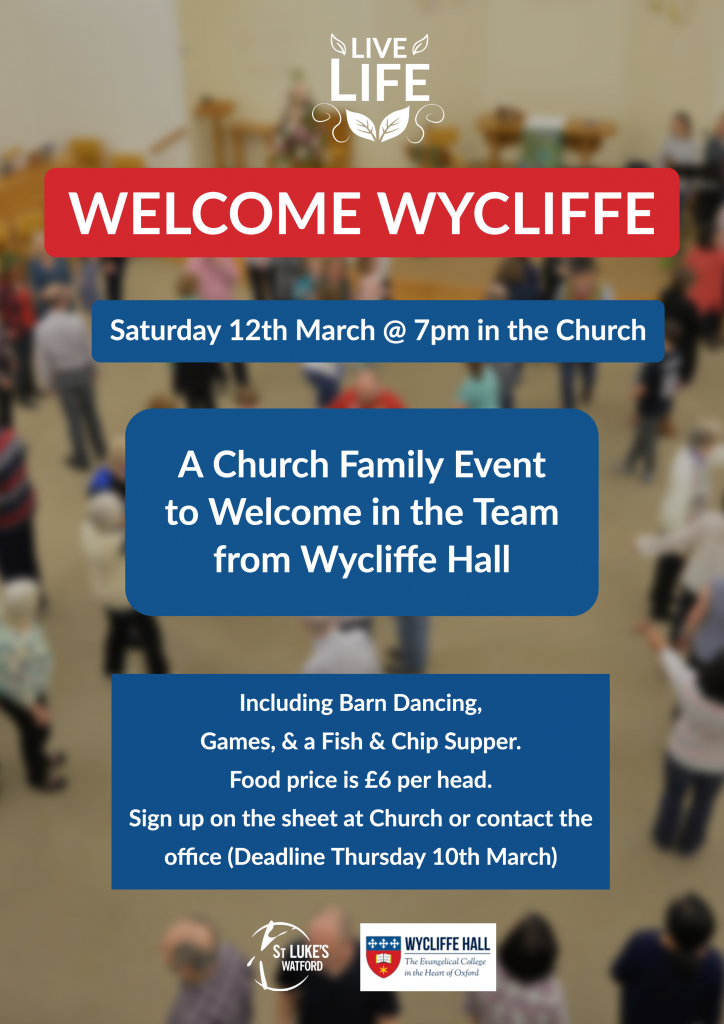 This will be a fun, interactive time to get to know our guests! Please sign up by contacting the office by Thursday lunchtime and let us know dietary requirements. Payment accepted on the door for fish'n'chips.
Meet the team! We are happy to take some questions in advance or on the evening.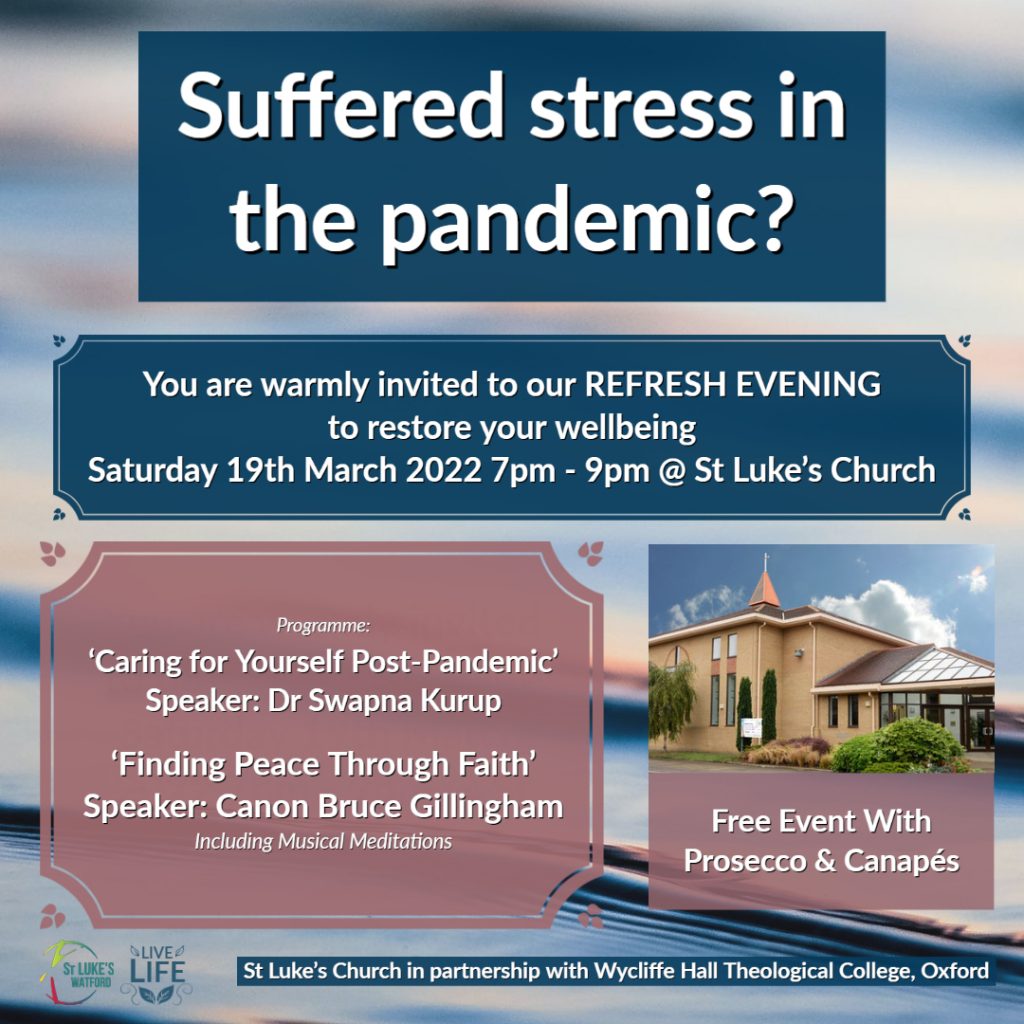 Please invite friends, family or neighbours – especially those who have been working on the front line, in education, retail or health care for example.