We sing popular songs from film, pop and musicals, we do occasional performances too.
We are a friendly community choir meeting to have fun singing together. There is no audition and no need to read music to be part of the choir. We learn from the words with our brilliant conductors and pianist; two Jeremys. We sing for pleasure, well known songs including pop, musical hits and gospel. We would love to welcome you.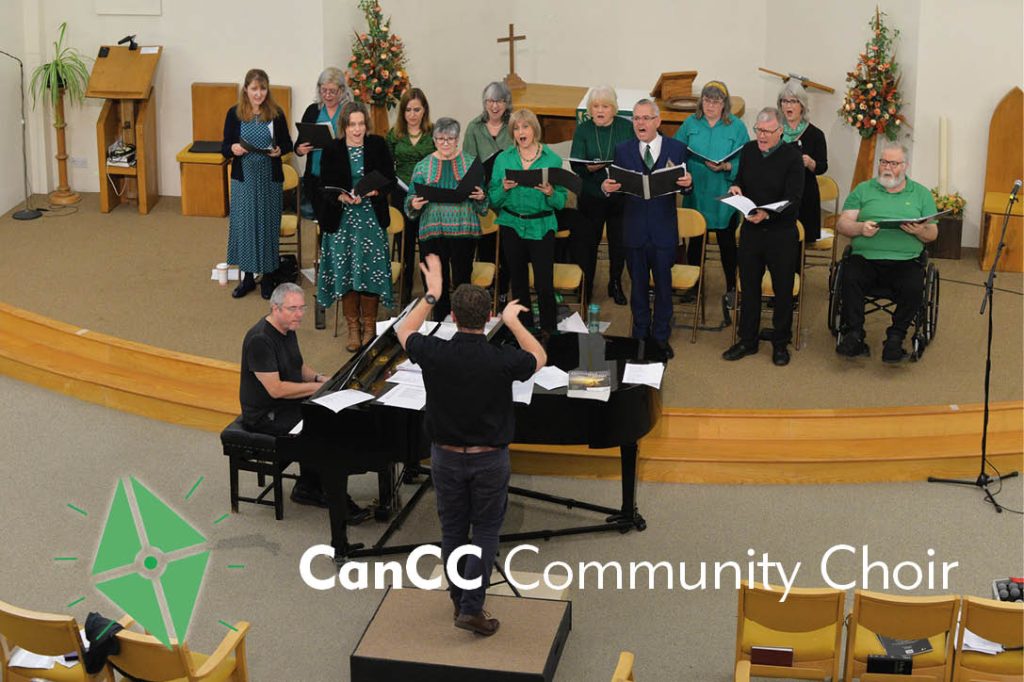 We meet in St Lukes Watford, Langley Road WD17 3EG, (here's our location page) at 8pm on Wednesdays – just come and along and try us out.
The cost will be £10 per 3 months (quarterly payment) to cover costs, but if you want to try us out, its free. You are most welcome to join, relax and have fun.
If you've got questions you can email Jeremy Cooke and Jeremy Hogarth on music@stlukeswatford.org.
Concerts & performances
We have sung Christmas carols at the Essex Arms pub over the last two Christmases, done some concerts with popular songs with lots of show tunes and Abba songs. We've also done songs from the musical, Joseph's Technicolour Dream Coat in our morning church services.