In Christ Alone, performed by members and friends of St Luke's Watford.
Music & Worship At St Lukes
Music plays a key role in worship at St Luke's Watford
We're very blessed to have two musical Jeremys at St Luke's! Both are part-time members of staff. Jeremy Cooke is the musical director, Jeremy Hogarth is also involved in music as part of his role.
There is a large group of singers and musicians who are part of the music and worship team. Musicians play a range of instruments including guitars, trumpets, clarinets, violins and drums.
The morning services normally have bands taking part, the 7pm church service tends to have a pianist – usually one of the Jeremys.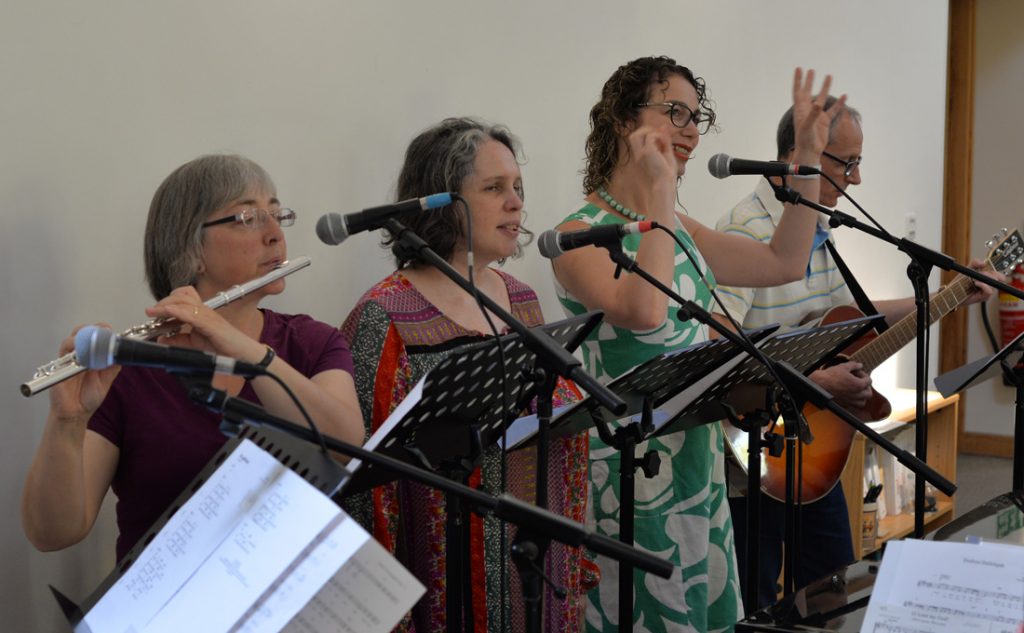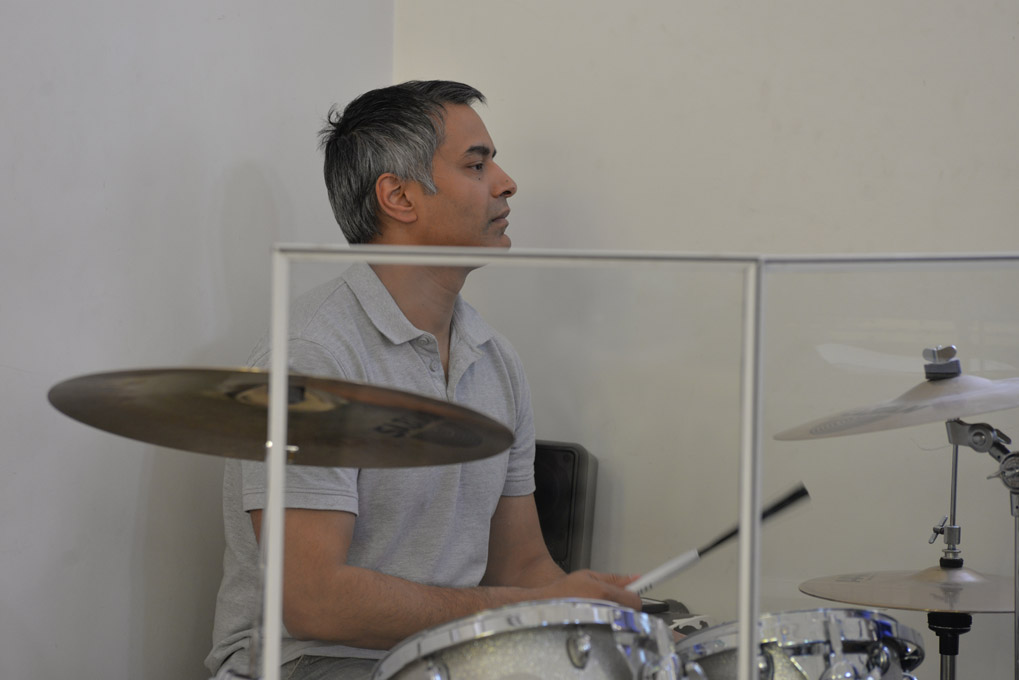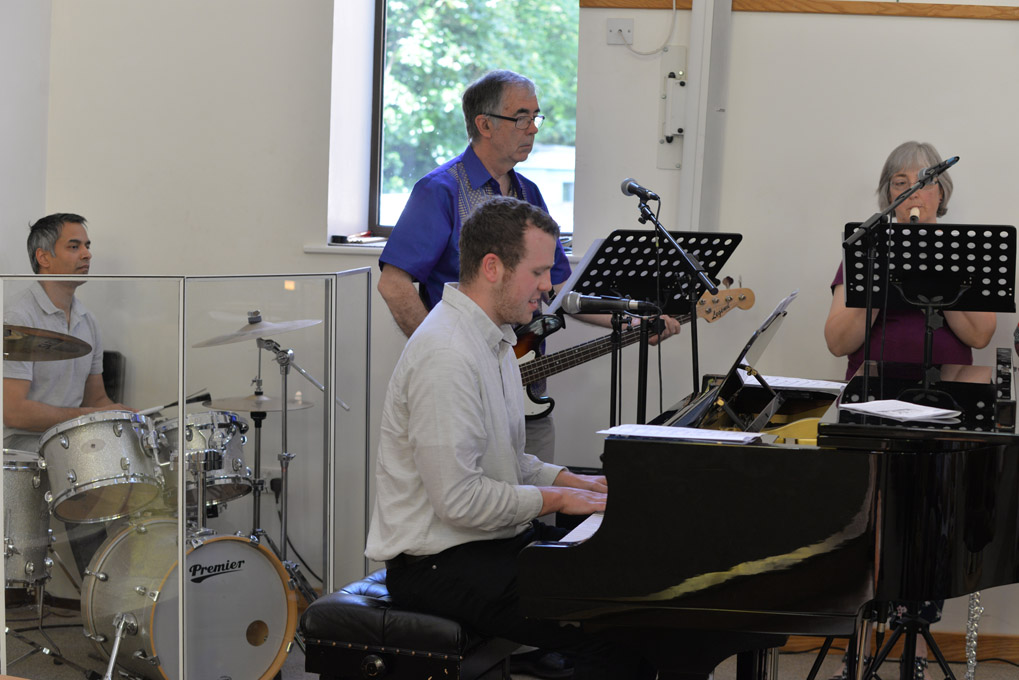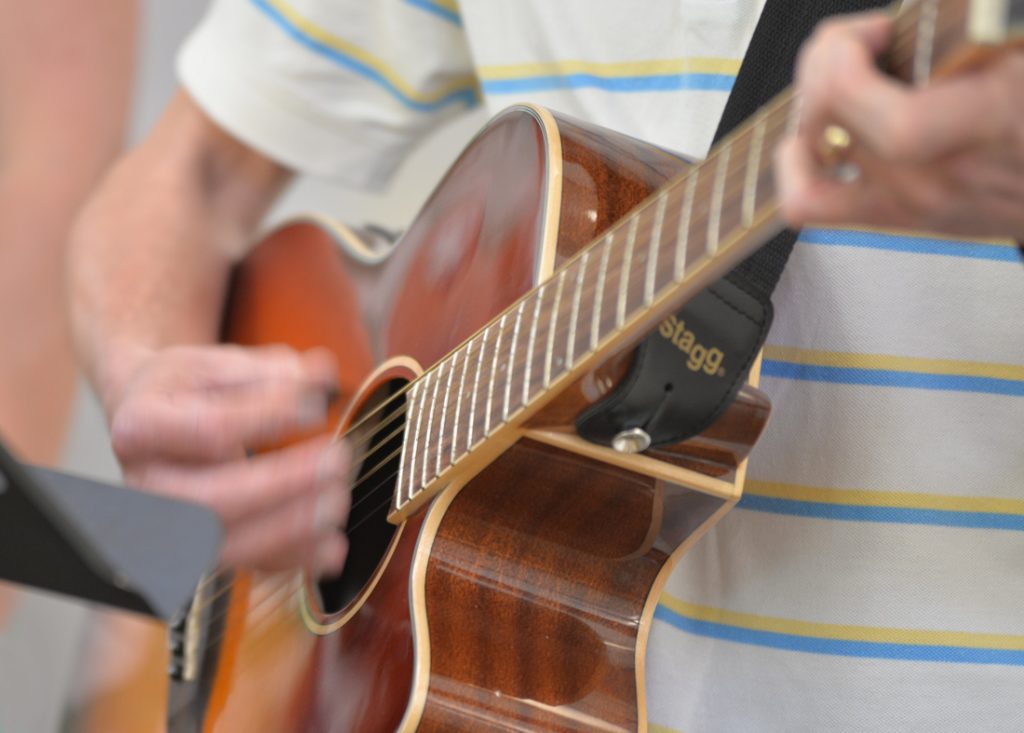 The Worship Group
A group of instrumentalists and singers who meet to pray and rehearse and lead the congregation in songs of worship at the main services and other meetings. This group draws on a large pool of musicians and is not restricted to a select few, or by age group, or those of a high ability. Commitment and a heart for worship is more important.
St Luke's Singers
An informal choir which meets periodically to rehearse a wide range of choral music, madrigals, spirituals and carols, etc. These are sung at some of the main church services.
Orchestra
Occasionally those who can play or who are learning a musical instrument are invited to help lead songs and hymns at one of our All Age services. The arrangements are not difficult and anyone of about grade 3 standard upwards will be welcome.
If you would like to become involved with the music at St Luke's please contact the church office.