On Saturday 25th September a group of creative ladies gathered together for a morning of fun, friendship and craft.
We started by sharing a delicious continental breakfast in the gathering area, which was a lovely opportunity to sit and chat to people, especially those new to the group.
Each month we think about a different a theme and this one was Gratitude.
As we finished our tasty croissants and granola, Wendy Dodson got us thinking about the things we have to be grateful for. She only spoke for a few minutes but certainly gave us food for thought, as she shared, among other things, how for her a missed school trip to Switzerland ended up contributing to how she found her biggest sense of gratitude in God.
We also got to hear from the very talented Lee Owen, who had travelled all the way from Bath to share her gift of artwork in the form of collage.
She is an amazing artist and reminded us how craft is such a diverse and enjoyable hobby, that we can pick up and put down at any stage in our lives.
Then came the moment we'd all been waiting for; creative hats on, we headed upstairs to find Lee's beautiful work on display in the hall, as well as tables decked out with animal templates, magazines, glue and scissors ready for us to get stuck into our own projects.
There was plenty of choice and between us all we certainly created quite a menagerie of wildlife, from peacocks to flamingos, lions to elephants and plenty more, all requiring different colours, shapes and imagination to bring to life.
I think it's fair to say most of us hadn't quite anticipated just how long it takes to build up a large picture using collage, but thankfully Lee had and we were all able to take home supplies to finish off our artwork in our own time and then share with others on our Creative Whatsapp group.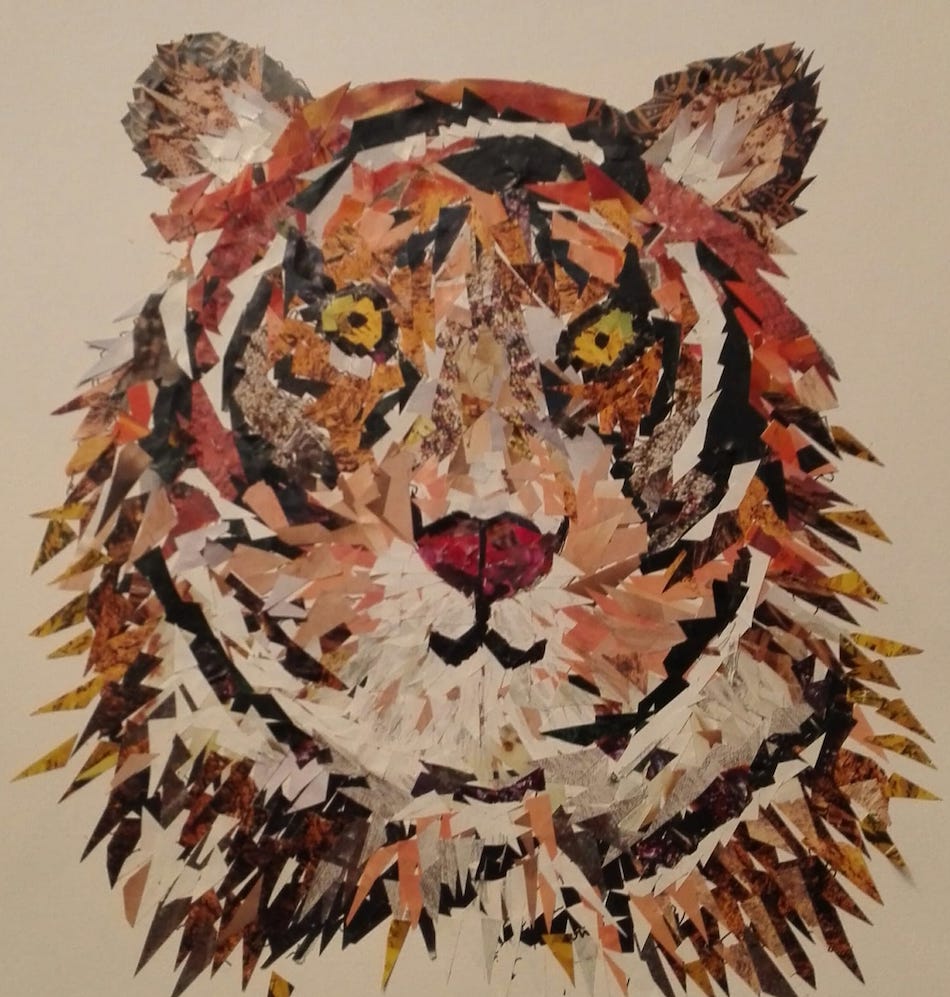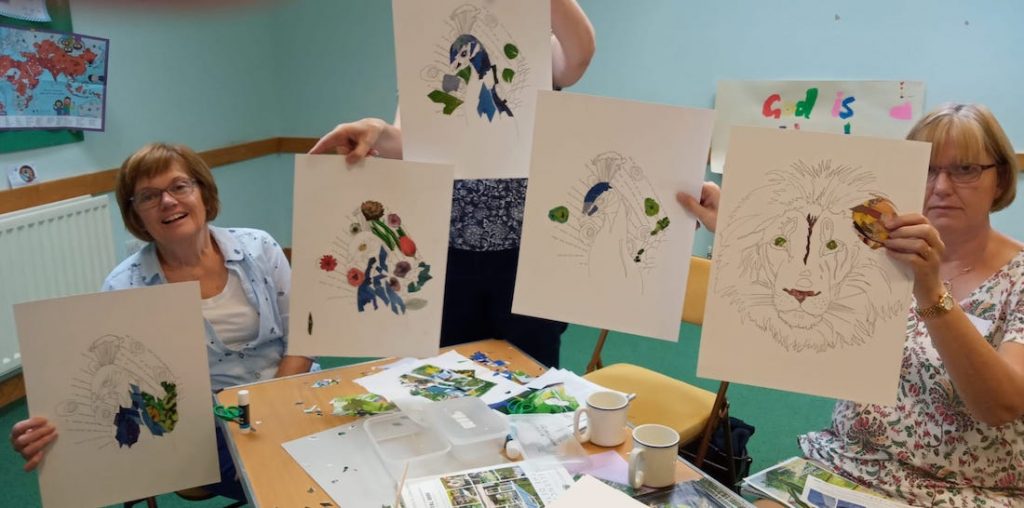 From a personal perspective I just wanted to share how much I enjoyed this event and would recommend it to others. I was unable to attend the last session, but the beauty of this is that you can come as and when you are able and enjoy a lovely chilled time of creativity with other like-minded people. I brought a friend along with me, who shares a love of all things crafty and despite her not knowing anyone other than me; she felt very welcome and had a great time. We even bought some extra templates to try at home and she has put me to shame completing them all by the following weekend.
A big thank you to all involved and roll on the next event!