We set off from St Luke's expecting rain but when we arrived at Dockey Woods, Ashridge, the rain stopped. Even when we moved on to the Bridgewater Monument to have coffee and a chat – no rain!
After coffee, some decided to follow Tony to find more beautiful bluebells! Those not wanting to walk had time to browse in the National Trust shop before we all headed down to The Greyhound pub in Aldbury, a lovely village with a pond which nestles below the Ashridge estate.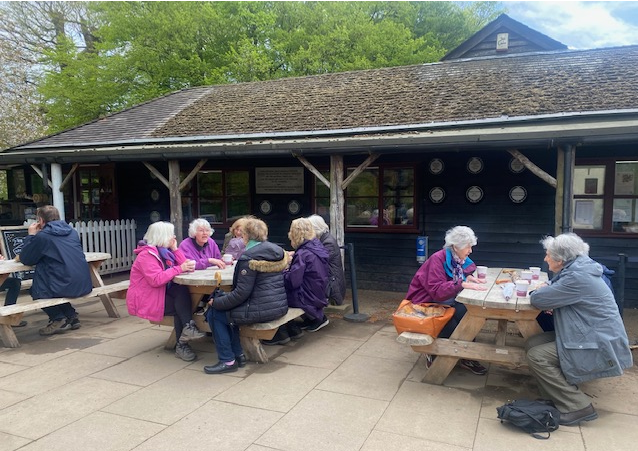 Coffee and chat at the Bridgewater Monument café
This is our third Spring visit to Ashridge and once again we had a lovely lunch with Cameo (+) members. Every visit, we all so enjoy seeing the bluebells and never tire of the peace of the countryside!
Jos Lawrance